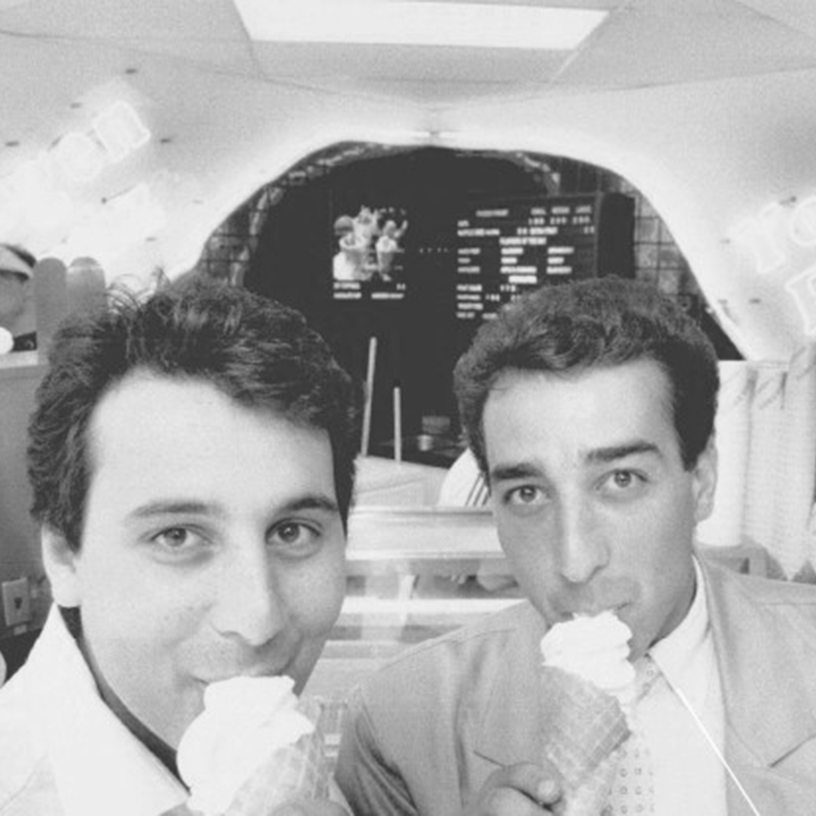 Nothing but the Good Stuff
In 1986, two young brothers opened a retail outlet at the Promenade Mall in Toronto, Canada.  It was a modest effort: a small store with a great design and a strong concept that impressed one of Canada's largest mall operators who wisely decided to take a chance on a new tenant with no track record. A concept was developed that consumers immediately loved, and a strong following pursued.
The name Yogen implies yogurt, of course, and Früz calls forth "frozen", "fruit" and "fresh", all of which play a part in the Yogen Früz concept.
REALLY, REALLY GOOD
We are a healthier, better for you lifestyle brand. Today with our new assortment of proprietary probiotic frozen yogurt and our dairy and non dairy smoothies, as well as our light ice cream offering, we continue our strong tradition of market innovation/leadership.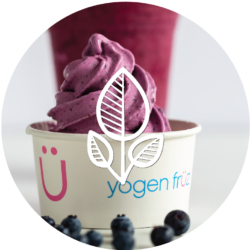 NATURAL
With our Flavürs menu, the fruits natural colour and natural sugar is preserved in a product that is as creamy as soft serve, and comparable to or better than the best super-premium ice cream, anywhere in the world.  All natural, nothing artificial.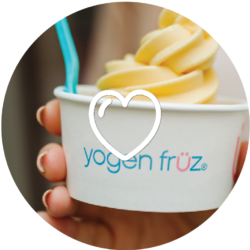 HEALTHY
Our products come in low fat vanilla, low fat chocolate, non fat, no sugar added and non dairy bases. It's the perfect attributes for today's health conscious consumer.  When the consumer discovers that the product tastes so good, and has a fifth the fat and half the calories of ice cream, Yogen Früz creates a friend for life.  It's a product and a system that appeals to people of all ages – men and women alike.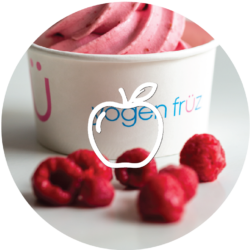 FLAVOURFUL
The frozen yogurt is pre-packaged in single serving bars, comes in vanilla and chocolate flavours.  The selection of fruit, which is used for blending with the yogurt varies and depends on local availability and customer preferences.  Yogen Früz has also developed new flavours, combinations and tastes of Smoothies, which can be consumed as a nutritious breakfast, lunch or snack.
Ü CARE WE CARE
Yogen Früz is proud to be part of the communities where we live, work and play. Giving back to our neighbourhoods and supporting local initiatives helps to inspire positive change.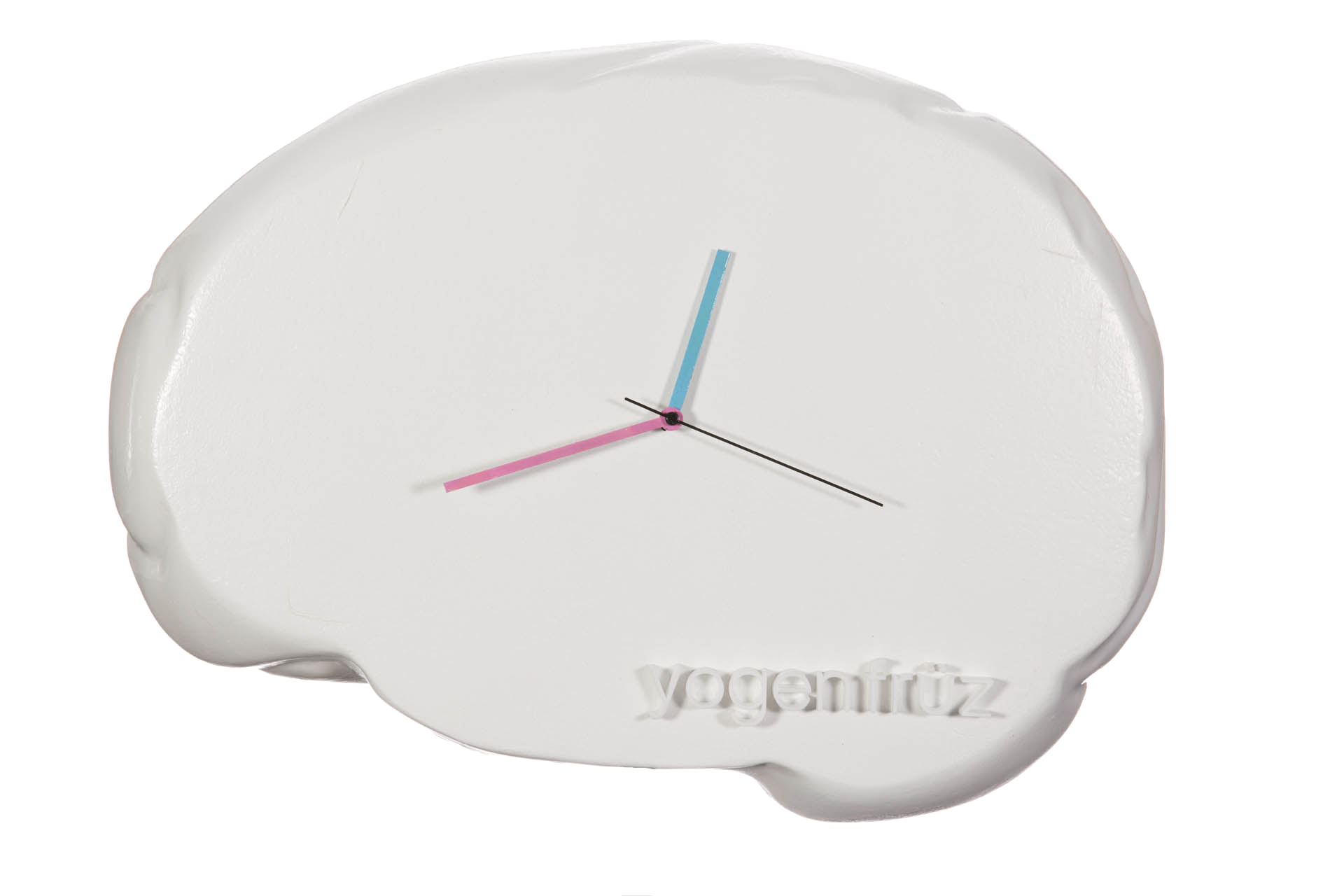 Yogen Früz Brain Project
is a large-scale, outdoor exhibit that brings brain health, art and imagination to the streets of Toronto. As the 2018 & 2019 Title Sponsor, this campaign brought brain health and diseases like Alzheimer's to centre stage in over 15 locations across the city. The Yogen Früz Brain Project brings together artists from around the world who transform blank brain sculptures into beautiful, energetic and thought-provoking pieces of art. Funds raised are donated to the Baycrest Foundation, the fundraising arm of Baycrest, a global leader in brain health and aging.
Support through the years
Canadian Down Syndrome Society
University Of Humber-Guelph In Support Of The Haiti Relief Fund
EB Medical Research Foundation Fundraiser Hosted By Courtney Cox
The Zareinu Educational Centre "Move-a-thon" For Kids With Special Needs
St. Joseph's Hospital In Partnership With Firestone Institute For Respiratory Health And McMaster University
Canadian Breast Cancer Foundation In Support Of CIBC Run For The Cure
Colon Cancer Canada
Bridle Bash Foundation In Support Of Cabbie On The Street
Toronto Police Service And United Way
Crohn's & Colitis Foundation Of Canada Supporting Heel 'N' Wheel-a-thon